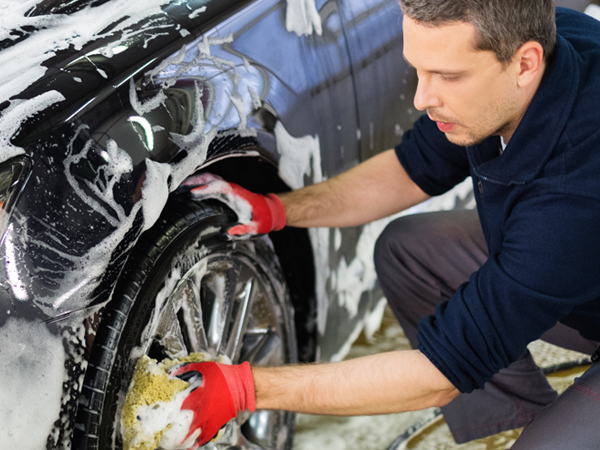 This package is meant for the newer or cleaner vehicles that just need a general cleaning on the interior with a wash and wax on the exterior. Perfect for those in between bigger detail jobs or to keep your brand new car looking fresh. Please contact us anytime with any questions you may have. We look forward to seeing you soon. 
Why let your car get dirty 3 to 6 months after having it freshly detailed. Now you can keep your vehicle looking great year-round with Dr. Buff's maintenance packages. If it's a weekly, biweekly, or monthly service that you're looking for we've got you covered.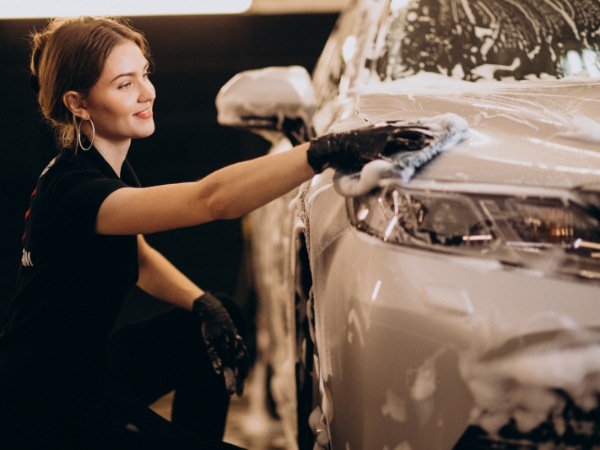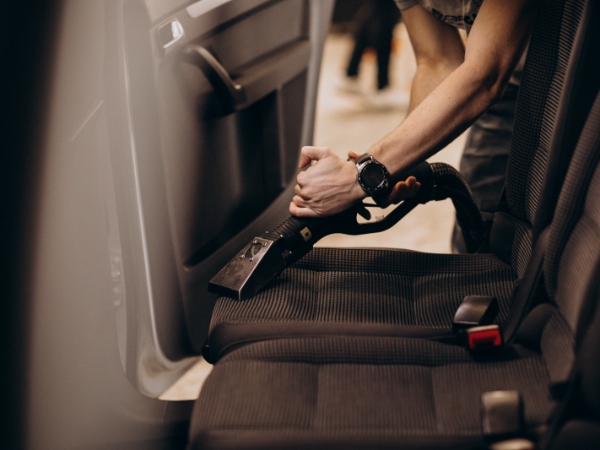 THE DIRT IS IN THE DETAILS
An interior detail refreshes, reconditions, and restores your car's interior. This service includes Q-tip style detailing (getting into all cracks, crevices, vents, handles, seats, and consoles). Shampooing carpets and headliners, leather cleaning and treating, stain removal, and exterior wash are all included.  Your car exterior should look great while the interior feels great.
An Exterior Detailing is much more than a quick wash and a wax. It is a premium cleaning service customized to your car's color, size, make and model. A car wash simply removes dirt. Detailing is a process to clean, recondition, and restore a car's beauty so it looks like new. Exterior Detailing includes a hand wash and wax, scratch removal, complimentary vacuuming, and window cleaning.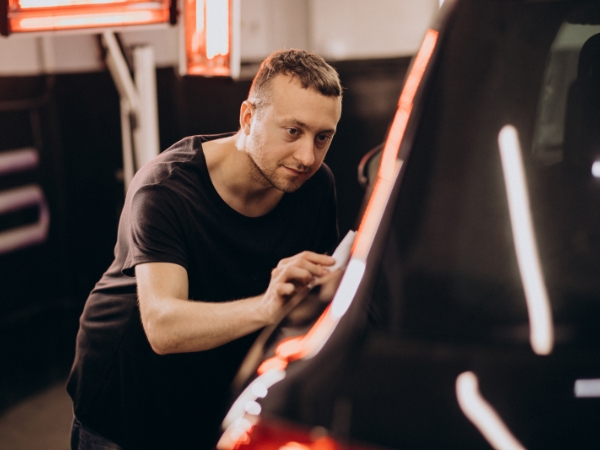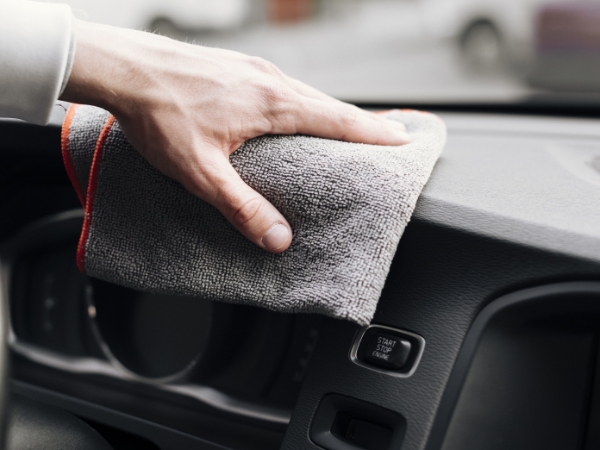 "Better Than When I Bought It!"
A full detail removes the dirt on a deeper level than a car wash, but also refreshes, reconditions, and restores your car's exterior. Your car can look, smell, and feel like new. Detailing extends vehicle life, increases car value, and reminds you why you bought it in the first place. A car should not only drive great, but it should also look great and smell great. Dr. Buff can help restore your ride. From scratch removal to shampooing carpets, an auto-detail gives you the foundation for keeping your car clean.
Even if your tires are crisp and clean, your wheels and rims can detract from a great-looking car. The experts at Dr. Buff make your wheels look new using mastered techniques of grinding, sanding, painting, and applying a clear coat. Once your wheels have been restored, your newly cleaned tires will have nothing to detract from a professional look.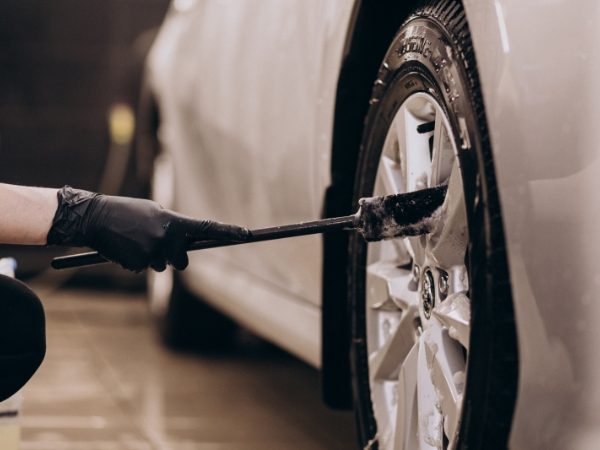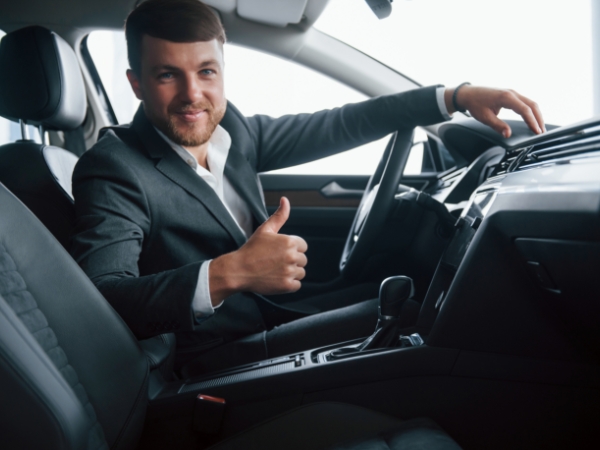 A sparkling exterior can turn sour if the inside of your car stinks. When you turn on your AC and get a whiff of mildew, everyone cringes. This is why our deodorizing service is commonly purchased with our interior detailing service. We use specialized chemicals with enzymes to remove odor over the course of two weeks. Our Ozone machine is put into motion inside your car while the engine and ventilation system is running. This depletes the oxygen levels and begins to kill odors in all parts of your AC system. Remember: Clean-car smell is even better than new-car smell.
Water spots can ruin the look of a great paint job. When you live in the Pacific Northwest, you constantly deal with water spots that are almost impossible to get rid of. At Dr. Buff, we apply salicylic acid to break down all of the minerals and contaminants that cause stubborn water spots. We apply the right products, rinse them thoroughly, and dry your vehicle completely. If necessary, we will even buff your car to ensure removal. Let us get rid of your water spots and restore a spot-free shine.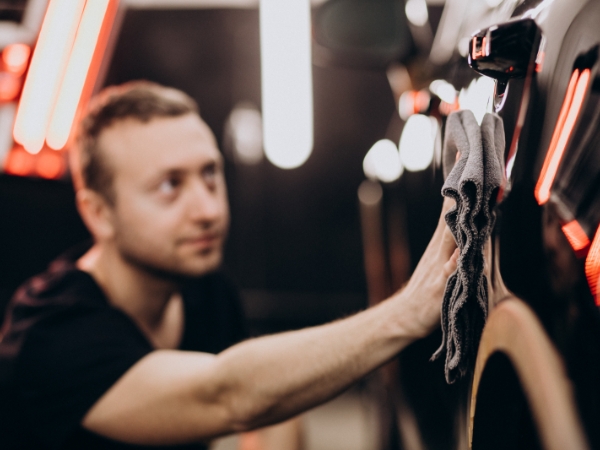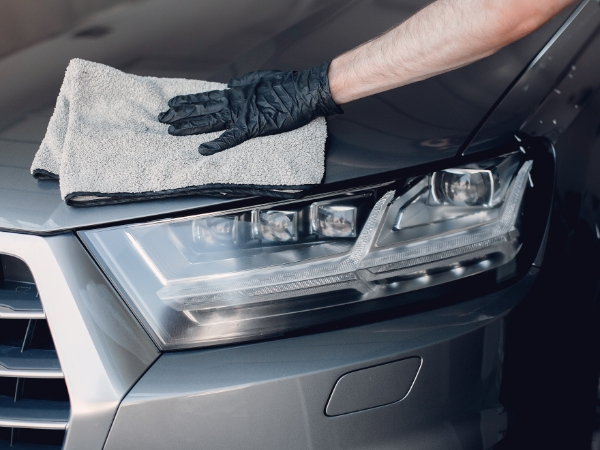 ANNOYING SPECKS AND FLECKS
Overspray has been described/defined as anything attaching itself to your pain that is unwanted. It often shows up as little specks of paint or random flecks that don't belong. To remove light overspray, we use a high-quality clay bar. For heavy overspray removal, we use a high-quality clay bar, lacquer thinner on metallic painted surfaces, and then xylene on plastic and rubber trim. Xylene restores the look of plastic and rubber trim to its original look. Most people don't realize they can have overspray removed. You don't have to live with it because we can remove it.